Upcoming workshops
Topics in Cosmic 
Neutrino 

Physics

October 9-11, 2019

Agenda: https://indico.fnal.gov/event/20434/

Registration closes: September 13th, 2019

Topics in Cosmic Neutrino Physics is the inaugural workshop of the Cosmic Physics Center at Fermilab. The goal of the workshop is to bring members of the neutrino physics, neutrino astrophysics, and cosmology communities together to exchange information and better understand what each is doing and what they do (and don't yet) know. The structure of the workshop will be designed to survey the core questions in each area and stimulate intense discussion/collaboration among the participants.

Recent Workshop(s):
December 3-7 2018, Physics Opportunities in the Near DUNE Detector Hall*, indico page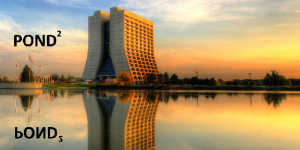 December 10-11 2018, Workshop on Calibration and Reconstruction for LArTPC Detectors*,  Indico page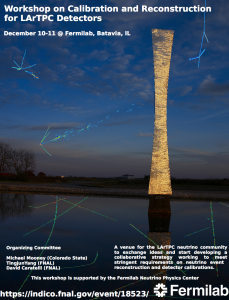 *sponsored by NPC
Previous Workshops:
March 12-14, 2018: Cross Section Measurement Strategy Workshop
November 6, 7, and 16: Winter Workshop on Neutrino-Nucleus Interactions
August 31 and September 7, 2017: NUISANCE Workshop
September 19-21, 2016: PhyStat-nu: Workshop on Statistical Methods in Experimental Neutrino Physics
September 1, 2016: GENIE z-expansion Tutorial
March 18-20, 2016: Frontiers of Scintillator Technology (FroST 2016) Workshop
January 20-21, 2016: Detector R&D Workshop
July 21-25, 2015: Neutrino Theory and Phenomenology Workshop